here's me in the latest juice talking about analog photography and sounding like a huge nerd. cheers to min for the interview.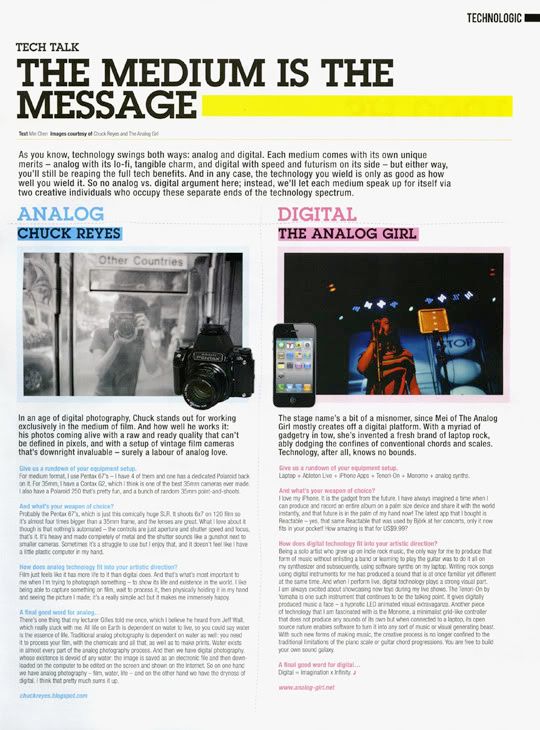 it's funny how 'the analog girl' is on the digital side of the article. oh the irony.
so if you wanna hear me talking about film photography or you're curious about what gear i use, be sure to pick up the november issue of
juice
. also check out the two editorials my buddy and once-lecturer,
mark lim
, has in there this month.