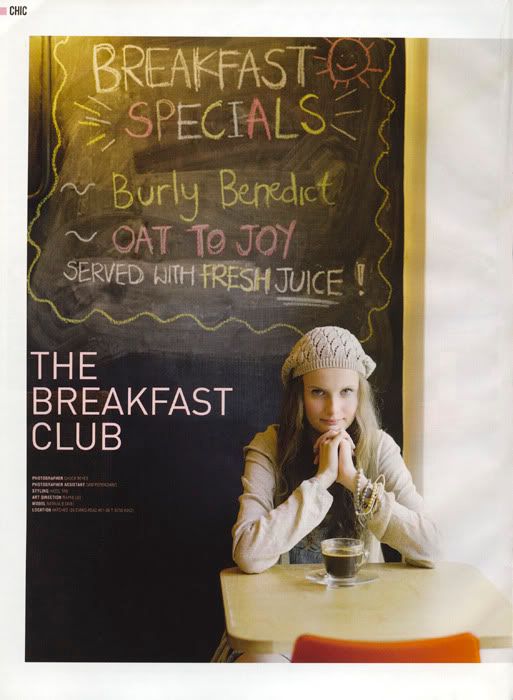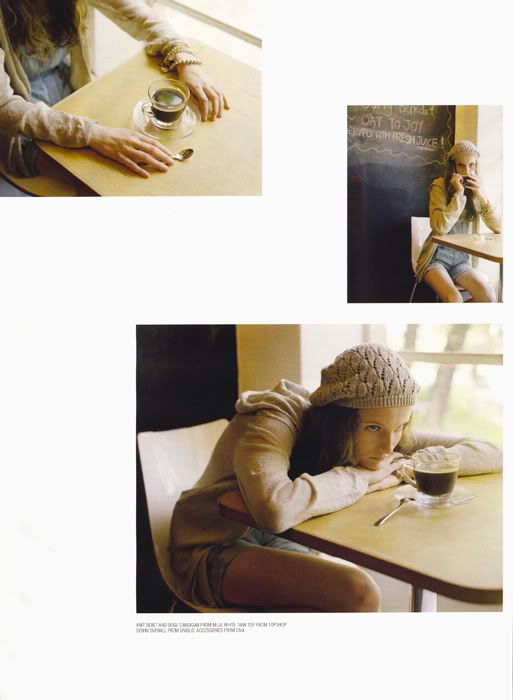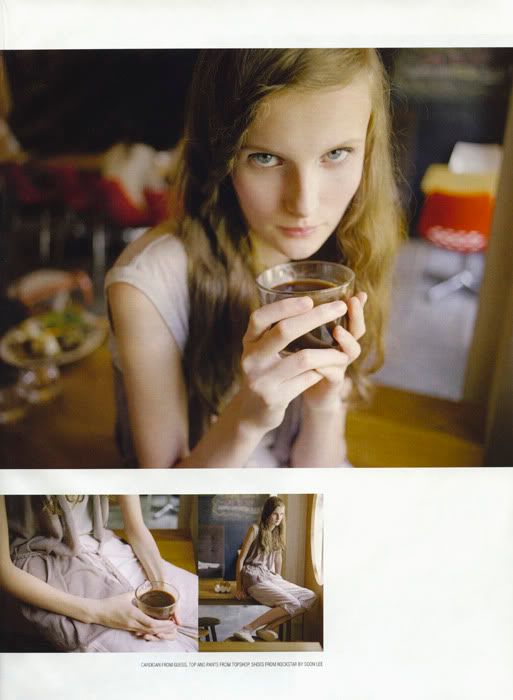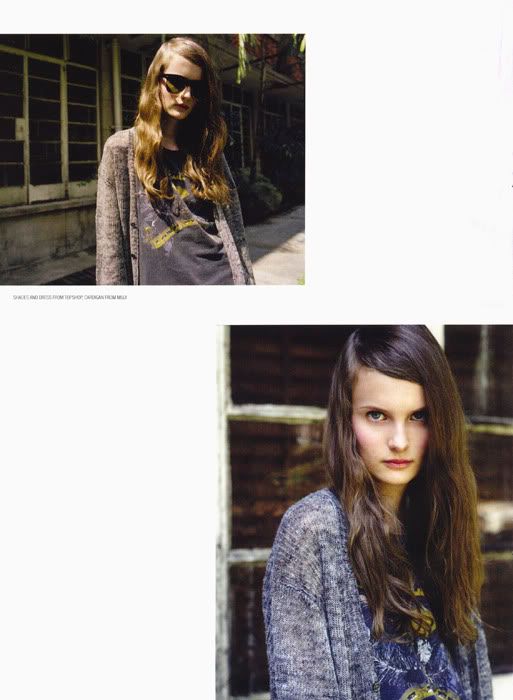 model: natalia benkova at
ave
---
i love how all these photographs turned out, that lazy sunday brunch mood came through perfectly. hazel's styling was awesome, wayne knew exactly what he wanted, angel's hair and makeup were super cute, sam was helping everybody out, natalia was perfect as the quirky little girl. and then breakfast at hatched right after, that was such a great morning.
---
there's also a great profile of designer yovia jogia, and the photos she used for the garments were the ones we made together, which i love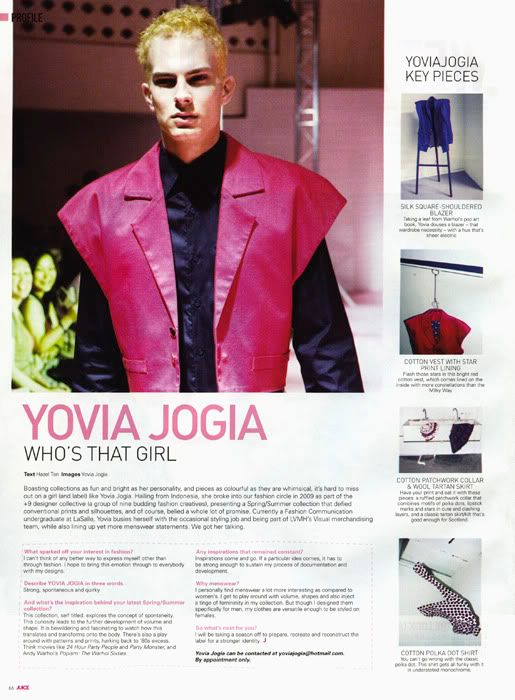 and my picture of gildas loaec (beside ivanho's badass photo of andre) is on the la maison x gildas writeup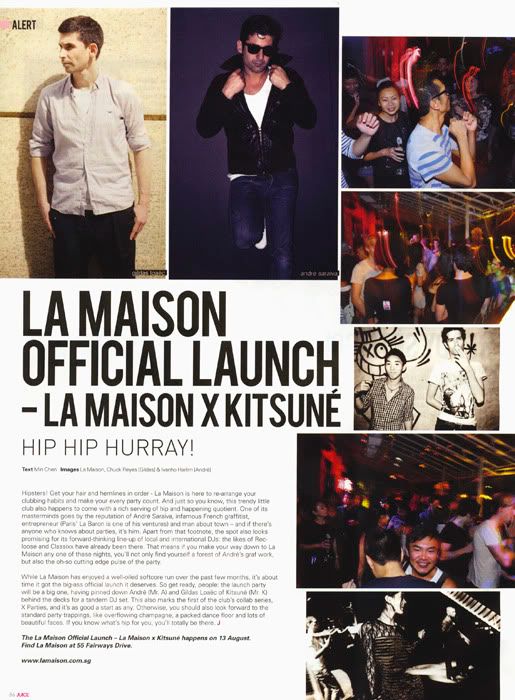 and in the very back, a little press about my group exhibition this august 4th at night and day gallery on selegie rd, just down the street from citadines. whoever's in town, come by and check it out!