bailee's a super tall half-maori chick from new zealand. we decided to get a bit more creative with the styling, mixing girly dresses with beat-up skate shoes, and i think bailee's harder look turned out to be exactly what i wanted.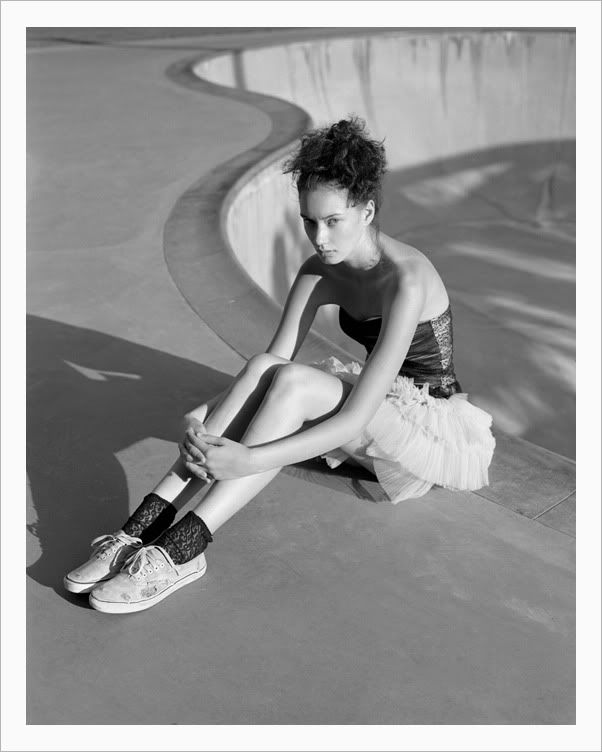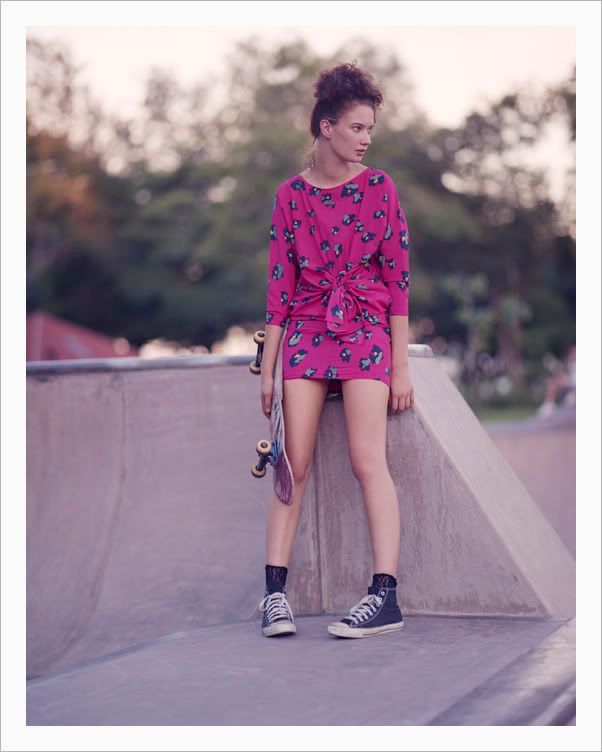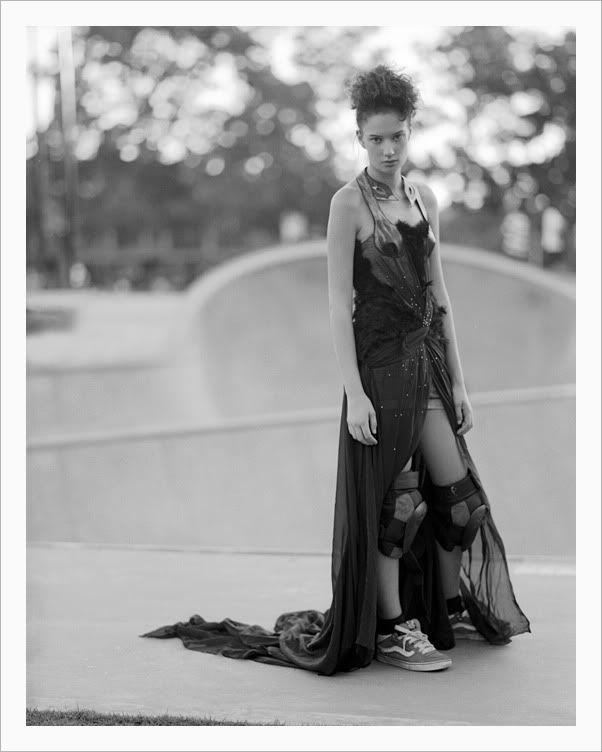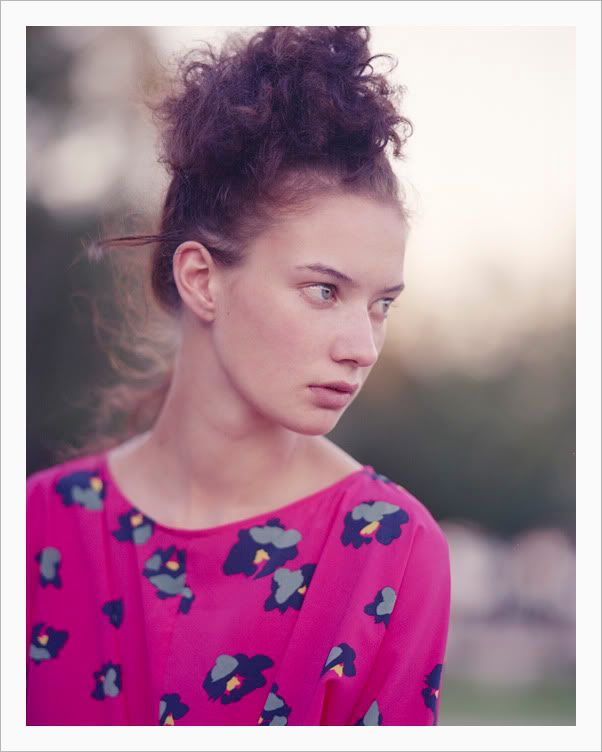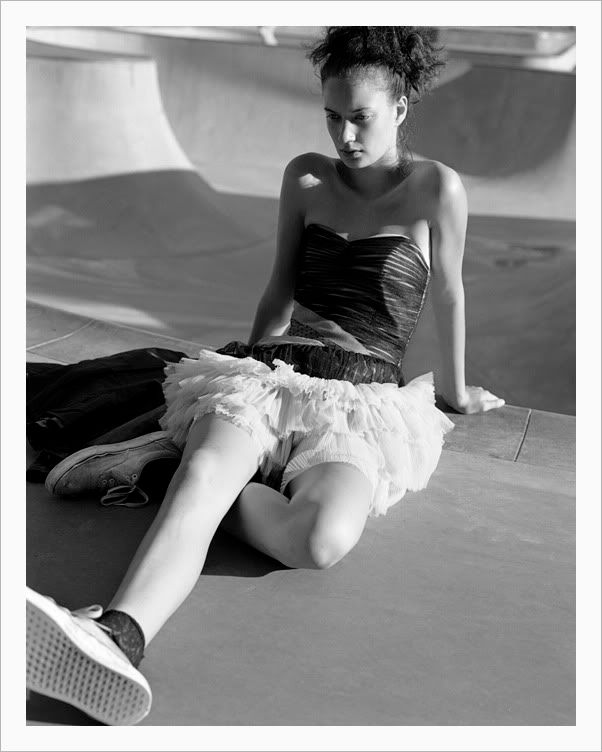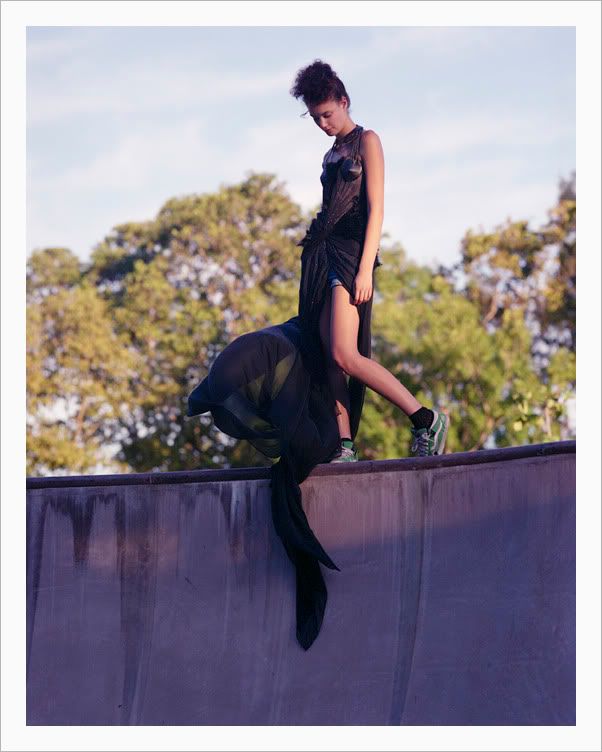 styling assistants:
sam
and rita
model: bailee newland at
diva
special thanks to wan for the shoes and board
---
damn i love the color of this film. i don't know if it's because the film's been expired since 2007, or because my scanning program doesn't recognize it and goes crazy with the colors, but this shit is just magic. that's just how it comes out right out of the scanner, no fussing about in photoshop or tweaking in vuescan, it's so great. and i only have 5 rolls of 220 left, around 100 shots, but i can't wait to use it again.