a few months back i got hired to do a shoot for l'oreal, a pretty big job compared to what i've done before. i mean this one was a legitimate campaign, not just some lookbook or website, and the images were gonna be used for promotional pieces, viral ads, press releases, online press, flyers, standees, you name it, for l'oreal studioline singapore for all of 2010.
it's been a while since i've seen the images pop up anywhere new, aside from the website updates and the style vs. style dance-off event they held at orchard, so it was a pleasant surprise seeing them show up on the rack at watson's.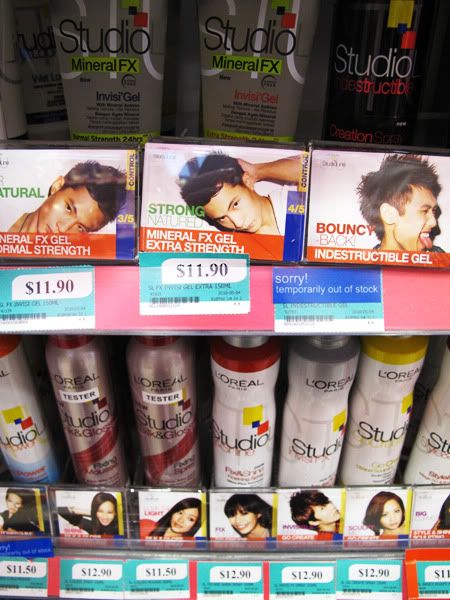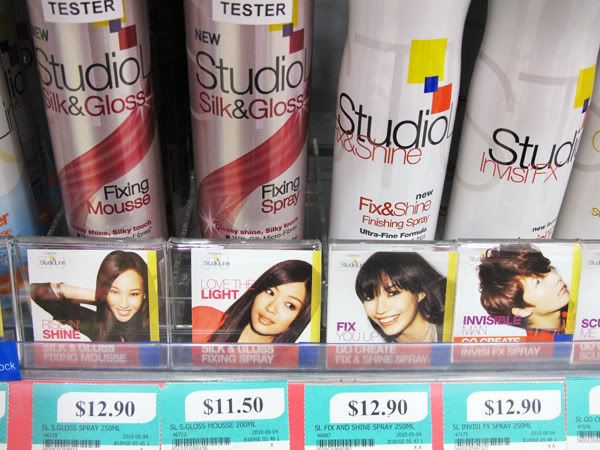 it was a crazy tiring job, 3 full days of shooting what seemed like a dozen models. but it was crazy fun too, the crew was great and incredibly professional, and the guys that hired me,
Ray
and
Daniel
from the Mill Stirling Agency, were just great. they had complete trust in what i was doing, and pretty much let me do what i do. that's what makes a job like this so much more fulfilling, when they hire you not because you're some guy with a camera but for who you are as a photographer. when you look at these photos you can tell right away that they're mine, and that feels pretty damn good.
Lam at
RIOT
, Mill Stirling's co-agency, also did an awesome job with the layouts. he sent me a bunch, here are a couple:
voucher cards that were in some magazines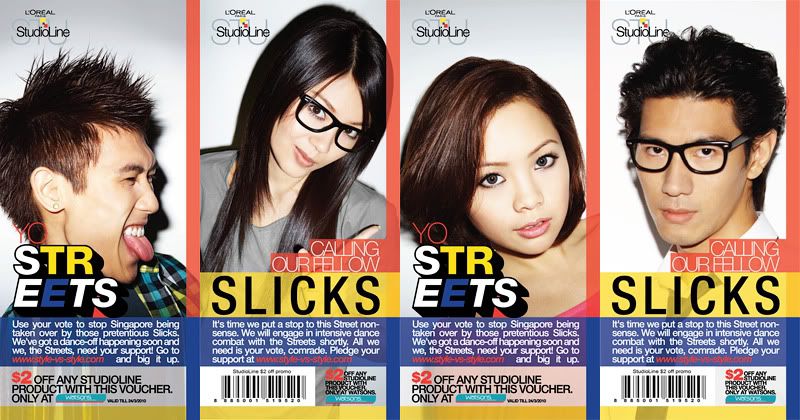 i think these are gonna be ads in Watsons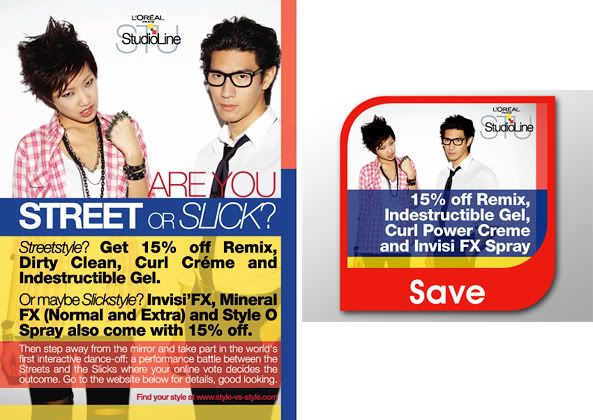 i don't exactly know what these are for, but i think they're called "zocards"
these are the tray cards that are gonna be in drugstores and supermarkets with the products
these are downloadable desktop wallpapers on the style-vs-style website
what i'm looking forward to seeing now are the full-body shots we took that are supposed to be printed onto life-sized standees. those were the funnest to shoot, it'll be so cool to see them blown up all nice and big.
---
l'orea studioline singapore
hair: junie tan & ken hong
styling assistants: fransisca wijanarko & tom keys
photography assistant: derrick ng
digital technician and retoucher: jacob ring